Recycling prescription glasses is a great way to give them a new life and help people in need.
Many places accept used glasses, such as optometry offices and eye clinics. You can also mail them to recyclers available in your country.
When recycling your prescription glasses, clean them thoroughly and remove any lenses or other materials that could be reused or recycled separately.
With a little effort, you can help give someone the gift of a better vision!
How to Recycle Prescription Glasses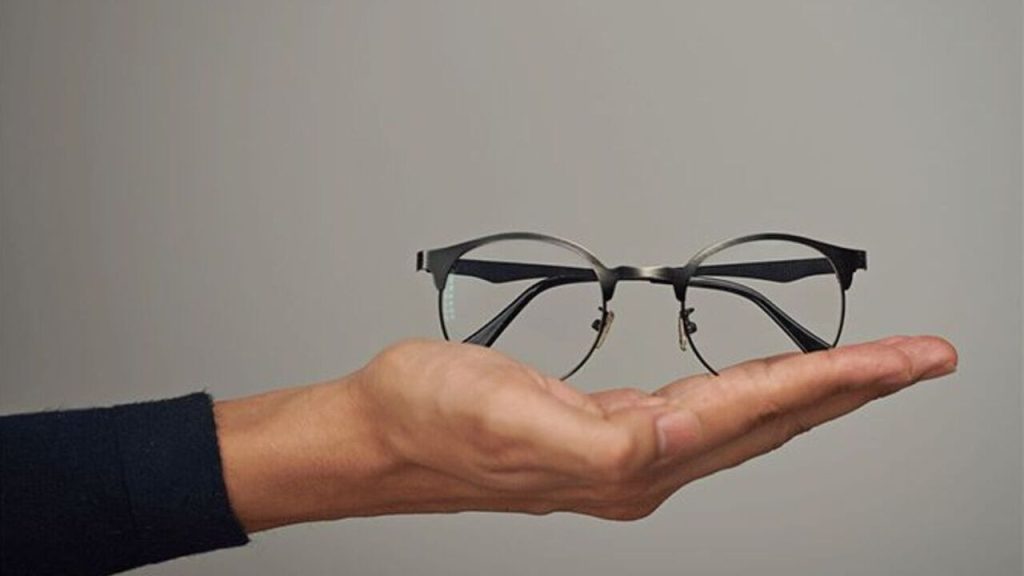 1. Gather All of Your Old Prescription Glasses
When was the last time you checked for old prescription glasses? You may have a few overlooked pairs lying around your house.
Prescription glasses are often forgotten and never find their way to the local donation bins or charities where they could help someone in need.
Now would be an excellent time to gather your old glasses and pass them along to those who require support.
It would benefit someone else in the community and prove therapeutic for you, as donating has ultimately increased one's happiness levels.
2. Take them to a Local Optometrist or Eyeglass Store
If your young family member is having trouble with their vision, it is essential to take them to a local optometrist or eyeglass store.
Visiting an optometrist can ensure that any visual problems, such as blurred or double vision, are detected early and addressed accurately. 
Meanwhile, if the diagnosis is simply nearsightedness or farsightedness, visiting a local eyeglass store can help them find stylish and appropriate frames for their age group.
Not only will they appreciate being able to select glasses they like, but you can rest assured that they'll be able to see clearly when wearing them too!
3. They will Recycle or Donate the Prescription Glasses
Many people worldwide don't have access to necessities such as glasses, which negatively impacts their quality of life.
Many organizations work tirelessly to ensure everyone has the necessary resources to maintain a healthy and comfortable lifestyle.
One example is a group that collects used glasses and recycles them while donating them to those in need. This creates a positive ripple effect and reduces waste from regularly producing new products.
It's inspiring to see these organizations giving back and making a real difference in people's lives!
4. Other Prescription Glasses Recycling Options
With the number of people wearing prescription glasses and eyewear on the rise, reducing our dependence on single-use plastic items is becoming more important.
Checking for other prescription glasses recycling options is a simple way to make an impact on our environment. 
Donating old eyeglasses frames and lenses to non-profit organizations can give those in need access to affordable eyewear.
Plenty of online shops are also dedicated to upcycling pre-loved pieces for those looking for a vintage or locally crafted frames with minimum environmental footprint.
Not only is it environmentally beneficial, but opting for recycled frames over buying new ones can be a great way to save money and expand your options!
5. Donate the Old Glasses to a Thrift Store
Donating your old glasses to a thrift store is a great way to help those in need at no extra cost to yourself.
Thrift stores provide an often much-needed source of affordable items for people on lower incomes and the elderly, so donating your old glasses might make all the difference in someone else's life.
P only does it help someone see more clearly and lead a better quality of life, but it also helps create a healthier environment by reducing waste.
Next time you find yourself with old glasses that no longer fit or suit your style, think about giving them away and helping someone out!
Benefits of Recycling Your Prescription Glasses
Helping others in need: Donating your old glasses to those who require them will go a long way towards helping improve their quality of life.
Reducing waste: Recycling prescription glasses can help reduce the amount of plastic and other materials going into landfills and create less demand for resources required to make new glasses.
Cost-effective: Since you can donate your old glasses for free, it's a great way to save money while ensuring that those in need get the necessary vision care.
Supporting local causes: By supporting organizations dedicated to recycling and donating prescription glasses, you can help create positive change in your community.
Positive environmental impact: Recycling your prescription glasses helps to reduce the amount of waste generated and supports environmentally conscious practices.
The Bottom Line
Recycling prescription glasses is a great way to help those in need and make a positive environmental impact.
You can easily donate your old glasses to optometry offices and eye clinics or even mail them to recyclers available in your country.
Clean your glasses thoroughly beforehand and remove any lenses or other materials that could be reused or recycled separately.
Donating your old glasses to a thrift store can also be a great way to help those in need while reducing waste. So, start making a difference today and give someone the gift of a better vision!
FAQs
Do opticians take old glasses for charity?
Opticians now provide an even easier way to donate used spectacles and glasses by offering a recycling box.
Notable companies such as Specsavers, Vision Express, and Boots Opticians have joined forces with charitable organizations to supply optical training and sight care for those living in developing countries. Additionally, many independent opticians offer this service too!
What can you do with leftover prescriptions?
Eliminate unused medication by bringing it back to the pharmacy where you acquired it, or find a local one and take your medicine there.
Additional Contents