Nowadays, it is important to be mindful of how we impact the environment. One way to do our part is to recycle old electronics, like tablets.
Have you scored a great deal on the latest tablet during Black Friday? Please don't limit the use of your old device by relegating it to oblivion or, worse yet, throwing it away!
There are many intelligent ways to recycle old tablets for home security cameras and much more. When the time has come to part with that tech item, there is an appropriate method.
Be aware that there are several methods that need to be corrected. Let us show you which is so you can make smart decisions about disposing of your outdated gadgets.
But what's the best way to go about recycling your tablet? Read on to find out!
Reasons to Recycle Old Tablets Instead of Throwing Them Away
The accumulation of electronic waste has become an increasingly pressing issue in recent years. With this in mind, responsible disposal practices must be just your mind.
While throwing old tablets away in the trash can seem convenient, it's not the most responsible choice. 
By recycling outdated electronics, valuable components can remain active and used in green technology initiatives indefinitely – giving them a longer life than would be possible by discarding them.
Plus, recycling reduces landfill contributions, avoids environmental contamination from toxic chemicals, and provides much-needed employment opportunities for underserved communities worldwide.
Recycling is truly the best way to ensure that everyone remains safe when ready to say goodbye to their old devices.
The Process of Erase All Data From the Tablet Before Recycling It
If you are thinking of getting rid of your tablet, it's essential to properly erase all of the data before recycling or donating it.
Many tablets have built-in functions to reset them to factory defaults and clean out any personal information that may be stored on the device. 
For extra protection, consider using software specifically designed for securely wiping hard drives, which will thoroughly delete all of the files from your tablet, leaving nothing recoverable.
However, resetting does not always remove certain types of malware and other malicious programs, so verify that it's completely clean before giving it up.
Ensuring you erase your data is essential to secure your privacy and confidential information.
Places Where You Can Recycle Old Tablets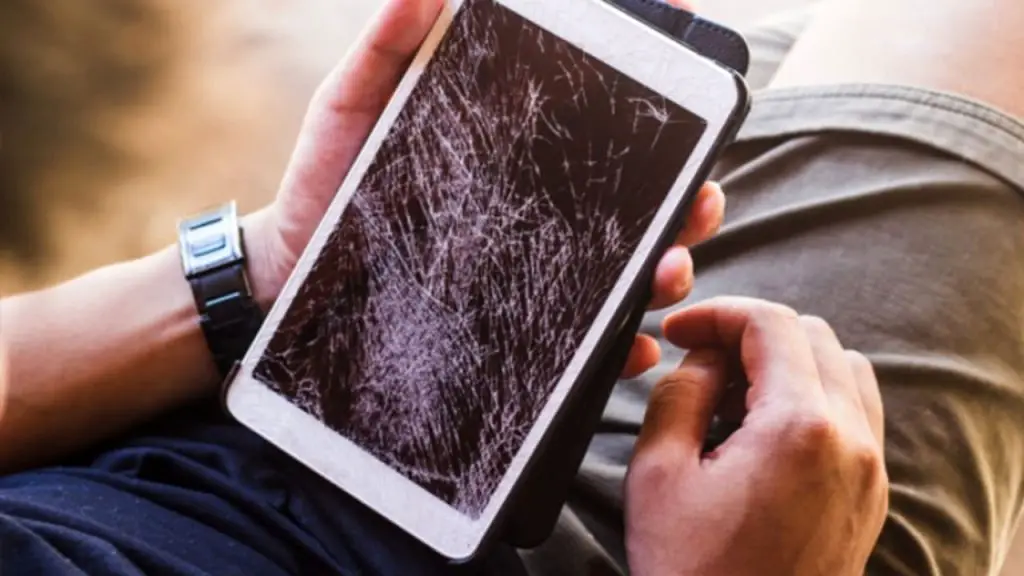 Smartphone Recycling 
Smartphone Recycling makes it easy to earn cash or a free FedEx shipping label. All you need to do is ship your old tablets and see what the device's condition and age are worth!
You can even get paid depending on those metrics – how awesome is that? Plus, Smartphone Recycling accepts bulk orders of at least ten devices, so if collecting enough phones has been an issue for you lately, why not invite friends and family over for a collective recycling expedition?
Best Buy 
Best Buy happily welcomes a vast array of tech items, and you can drop off up to three products per home daily.
Nevertheless, be mindful that the exact specifics may differ depending on where your residence is located—you can double-check this by using the state-specific recycling information selection menu on their website.
Best Buy offers a convenient haul-away service for bulkier, larger appliances such as TVs, dishwashers, ovens, and microwaves – even exercise equipment like treadmills!
If you purchase one of these products from Best Buy online or in-store, they will also take away your old product to be recycled.
An additional stand-alone option costs $200, which allows two large items plus unlimited smaller pieces to be taken care of.
Staples
Staples offers a customer-friendly recycling service, freeing up to seven daily items.
Staples provides various haul-away options, from driver pickups and pallet pickups to prepaid address labels, to ensure your old electronics are disposed of properly.
Home Depot
Home Depot has an incredibly informative website section outlining the proper disposal of old batteries, paint cans, electronics, and other items.
Plus, they provide excellent suggestions for upcycling and repurposing common household products. For residential customers in need of disposal services, RecycleStuff.org offers convenient drop-off locations throughout the state!
US Environmental Protection Agency
With the EPA's handy guide, discerning what is recyclable and where to donate your items has never been simpler.
Not only does their directory account for electronic devices, but also companies' names, logos, and any other crucial information you may need. Thanks to the Environmental Protection Agency (EPA), donating or recycling e-waste is hassle-free!
Electronics Take-Back Coalition 
The Electronics Take-Back Coalition, similar to the EPA, offers an effortless way for US citizens to find manufacturer take-back programs.
On their website, you can browse over 25 companies' program outlines, among them Acer, Apple, Dell, HP, Lenovo, and more!
The organization doesn't manage the recycling activities but assists you in finding a suitable resource that meets your requirements.
EcoATM 
Get an instant price quote for your old phone on the EcoATM mobile app using its IMEI number! It would help if you answered a few questions about the device's brand, model, memory capacity, carrier, and condition.
Then visit any of their kiosks at popular stores like Kroger, Walmart, and Dollar General – easy!
Earth911 
Earth911 is here to help you find the perfect place near your area for disposing of old phones.
All it takes is a few clicks on their website; go to Where To Recycle at the top, enter your device and ZIP code, and Earth911 will provide you with reliable options such as Lowe's, Target, or local waste management centers. They make recycling simple and easy!
Recycling for Charities
Recycling for Charities isn't just a great way to get rid of old electronics but an amazing opportunity to benefit charities too!
Select a charity from our directory and provide the needed details. Not only will you be helping one of the countless worthy causes, but the donation is worth up to $100 per device!
It's that easy: choose your favorite charity, donate your items and play your part in making society better than it was when you found it.
If you have an old tablet that you no longer use, don't throw it in the trash can! Recycling your tablet is better for the environment, and many recyclers will take them off your hands.
All you need to do is erase all your data from the device and find a local recycling center that accepts tablets.
You should also recycle any batteries or electronic waste properly to ensure they don't end up in landfills. So next time you have an old tablet, don't trash it – recycle it!
The Bottom Line
Recycling your electronics is a great way to help the environment and keep old devices out of landfills.
Many companies make it easy for you to donate or recycle e-waste, such as RecycleStuff.org, US Environmental Protection Agency, Electronics Take-Back Coalition, EcoATM, Earth911, and Recycling for Charities.
With all of these options, it's never been easier to give your old devices a new life! So don't forget – recycle your electronics and help save the planet!
FAQs
Is it safe to recycle a tablet?
Not only can personal technology damage the environment due to hazardous materials like mercury and chromium, but many also contain valuable reusable resources.
That's why recycling all old electronic items such as cell phones, computers, tablets, or even printers is essential, so precious metals like gold are not wasted.
Can you sell old broken tablets?
You can sell a busted tablet. Although recyclers may offer lower prices for gadgets that aren't pristine, it's still worth inquiring as their offers vary.
Additional Contents