As an Amazon Associate I earn from qualifying purchases.
Do you have an abundance of gel packs in your freezer that you simply don't need? You may have started a collection without meaning to over the years, or you've ordered from a few too many food kit services and they have just started to accumulate. So, what are you supposed to do to dispose of these gel packs when your freezer just doesn't have the room? Unfortunately, your first instinct of throwing them directly in the trash bin is just not the answer when it comes to protecting the environment. We're going to take you through how to dispose of freezer gel packs, so you can be sure you're doing the right thing.
Is the Gel in Freezer Ice Packs Toxic?
You may think that the main reason you can't throw freezer gel packs into the trash bin is because the gel is toxic. However, while that blue gel looks like it would definitely cause harm to you outside of its plastic coating, this is simply not true.
The Missouri Poison Centre confirms this fact on missouripoisoncentre.org:

"The gel in most freezer packs is non-toxic and biodegradable; it is usually a polymer or cellulose. Some products may also include additives like preservatives, sodium chloride, minerals, water, or dye."
Can You Recycle Freezer Gel Packs?
This is not an entirely straightforward question. While there is a way to recycle freezer gel packs, it is not as simple as throwing it in your blue bin and calling it a day – the gel inside of the freezer packs needs to be disposed of and there is a different method of recycling the plastic.
Kevin Stankiewicz  of the Columbus Dispatch discusses the process of throwing away a freezer gel pack on dispatch.com:

"The ice packs can be recycled, but that requires a little extra work, said Greg Montgomery, national sales director for IntegriTemp, one of the country's leading "cold chain" shipping suppliers.

The first step is removing the gel from the plastic. It can go in a trash can (not down the sink; it will clog), but Montgomery said another option is to pour it into a bowl or on a tray.

The gel will shrink as it dries, Montgomery said, so this added step before disposal reduces the impact on the waste stream.

That leaves recyclable plastic — except it can't go into a curbside can. It's a specialized kind of plastic, the same type used for grocery bags, so it has to go to a designated recycling location."
Why to Make Sure You're Properly Recycling the Plastic
It may be tempting to throw the plastic from the freezer gel packs into your recycling bin anyway, regardless of the fact that you are not advised to. After all, recycling is recycling, right? Unfortunately, you could be causing significant harm to the environment if you choose to ignore instructions and not to take this plastic to a designated location that handles the recycling of plastic bags.
Kate Bratskeir of HuffPost talks about why it's so important to make sure this sort of plastic is recycled properly: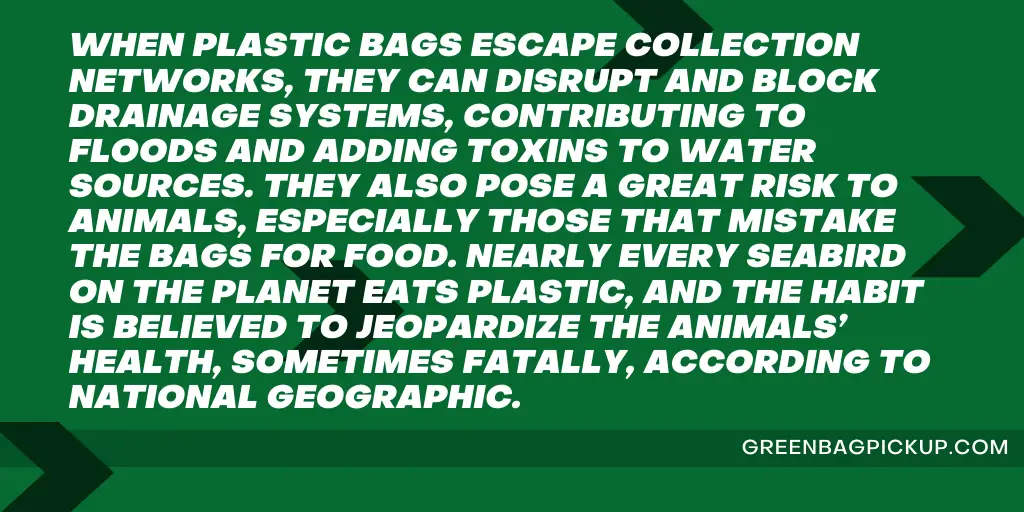 If you are still unsure as to where you should be disposing of your freezer gel pack plastic, we can help. GREENBAGPICKUP.COM will not only pick up all dumpster bags, but make sure that everything inside of them is responsibly disposed of.
We know and understand your community's regulations and will work with them in order to make sure we are recycling your no longer needed items in the most eco-friendly way possible. Check out what we're all about here.
Amazon and the Amazon logo are trademarks of Amazon.com, Inc, or its affiliates.