TVs are a common item that must be disposed of when they break. If you have a broken TV, don't just throw it in the trash! There are specific steps you need to take to dispose of it properly.
Knowing how to dispose of a TV and proper electronic waste disposal techniques is vital. But it is something that is frequently neglected. Televisions should not be disposed of in landfill since they contain hazardous chemicals that may pollute the environment.
Landfills are also becoming clogged with electronic waste, commonly known as e-waste. Every year, it is estimated that approximately 50 million metric tons of e-waste are generated. It's crucial to get rid of your television in an approved method so you can help battle the global e-waste crisis. Continue reading to find out how to dispose of a TV properly.
We will go through how to recycle a broken television properly in this blog post.
How to Dispose of Broken TV?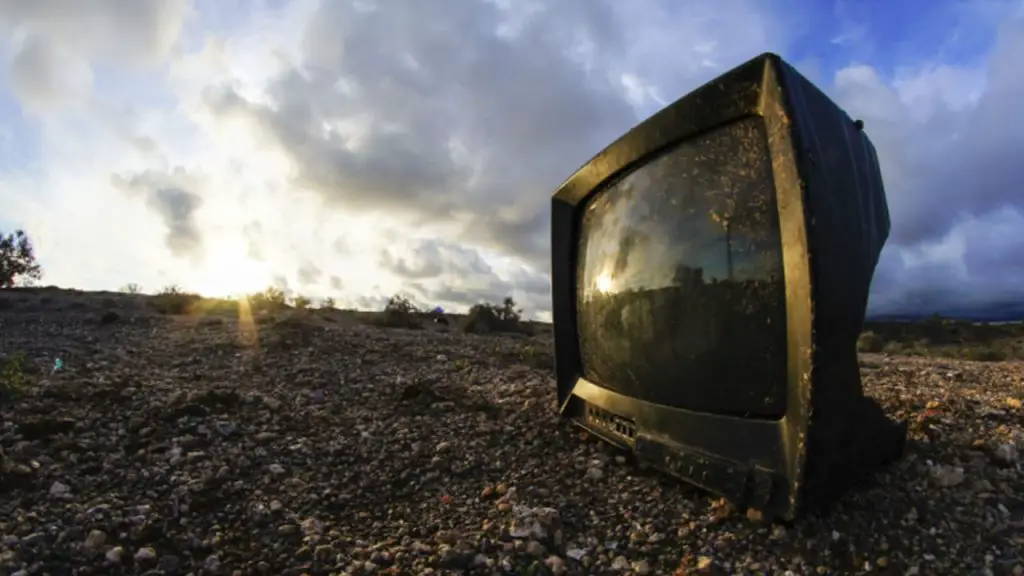 1. Donate TVs that Still Work
Consider donating an old TV if you are undecided about what to do with one that still works. While you may have replaced your old television with a new one as an upgrade, someone else will certainly take your old TV.
You may begin by asking your friends or relatives if they know of anyone who needs a television. If no one responds, contact local charity organizations to see whether they take used TVs. Donating your old TV rather than throwing it out might save you money on taxes.
2. Council Collection
Many local authorities will collect unwanted electrical items from your home for free, including broken televisions. Households in the Leeds council area may collect up to five items each collection, with four collections per year being the limit.
Even if your television is damaged and can not be turned on, you must ensure it is safe for collection by two people moving it safely without causing any damage or injury.
3. Local E-waste Recycling Center
It is vital to understand what's in television before tossing one away, as should be the case with any technology. Televisions include chemicals, gases, and other electrical components that should not be disposed of in a landfill. You may find toxic materials in old televisions, which are household hazardous waste.
TVs have harmful materials and many recyclable ones like glass, plastic, and copper wiring. By keeping your TV out of a landfill, you're preventing those resources from going to waste. Searching for an e-waste recycling center is the most environmentally responsible and safe alternative if your television is unusable and cannot be donated. To locate the nearest e-waste recycling facility, look up "TV recycling near me" on Google.
4. Give It to Best Buyer or Retailer
If you do not live near an e-waste recycling center, consider giving your old TV to the best buyer or retailer. These firms collect televisions and other electronics and transport them to authorized e-waste recyclers. Even if you buy a new television from a different vendor, you may still request delivery of your old one for a minimal cost. You may also choose to have Best Buy pick up your outdated TV from your home.
5. Exchange
Many large retailers provide a product exchange service to be more environmentally friendly. This offer allows you to trade your old television for money off a newer model.
If your television still works, merchants send it to a local charity or group and give you store credit on a new TV or other electrical goods. Samsung, CEX, and Zara are among the companies that do so. Even if your old television is broken, the store can ensure it gets recycled correctly.
6. Return to the Manufacturer
In certain situations, you may be able to return your old TV to the manufacturer. Some TV manufacturers may be interested in reusing or recycling some of the components in your old television.
If you are questioning whether your TV manufacturer offers to recycle, start by examining their website. Another approach is to give them a call. Some manufacturers might even offer you a discount on purchasing a new product.
7. Online Marketplaces
It is also a perfectly reasonable notion to wonder where you could sell your television for cash. If you want to sell your TV, the first step is ensuring it still works. Consider selling it on Facebook Marketplace, Craigslist, or even eBay if it is functioning. Remember that transporting and packing the TV may be difficult, so don't despair if you can't locate a local buyer.
If you also have items to sell, consider having a yard sale. If you're having a garage sale, be aware that people are more likely to seek bargains at one than they would if you sold your TV online.
TV Disposal: Things to Remember
Rather than carelessly recycling your television, it is best to test whether or not it needs to be repaired. More often than not, a small fix is all that is needed and will save you precious time and money.
Here are some brief inspections you may perform on your television to ensure it is  in good working order:
Check to see whether your TV is connected, and try different outlets to rule out any problems with the power supply.
Examine the outside of your equipment for signs of deterioration, such as fractures or severed wires.
Ensure that the connections are well attached and firmly plugged into the TV.
If you have found that your television is no longer working, follow the steps above to get rid of it properly.
The Bottom Line
So, many options are available to help you get rid of your old television. You can recycle, donate, sell, or even return it to the manufacturer. Remember to check if your TV is still working before disposing of it. If it is broken, take all the necessary precautions to dispose of it properly. With a little effort, you can easily get rid of your old TV in a way that is best for you and the environment.
FAQs
How do I dispose of the old TV in my area?
You can contact your city's recycling coordinator or visit the US Environmental Protection Agency for programs near you. If your electronics are no longer usable, look at our schedule to find the next HHW/E-Waste Roundup in your area.
Can I get money for a broken TV?
When offering a broken TV, the first thing that springs to mind is a television repair shop. This technique is very popular, especially among those who need cash. Because most TV repair shops may refurbish and resell your damaged television for almost twice the price, they are likely to take your old TV.
Additional Contents