There are a lot of reasons why you might need free furniture removal. Maybe you're moving into a new place and don't want to move your old furniture, or perhaps you've just had a big renovation project and have a bunch of old furniture that you don't know what to do with.
No matter the reason, free furniture removal is always a great option. This blog post will discuss 10 ways to get free furniture removal for your home or business.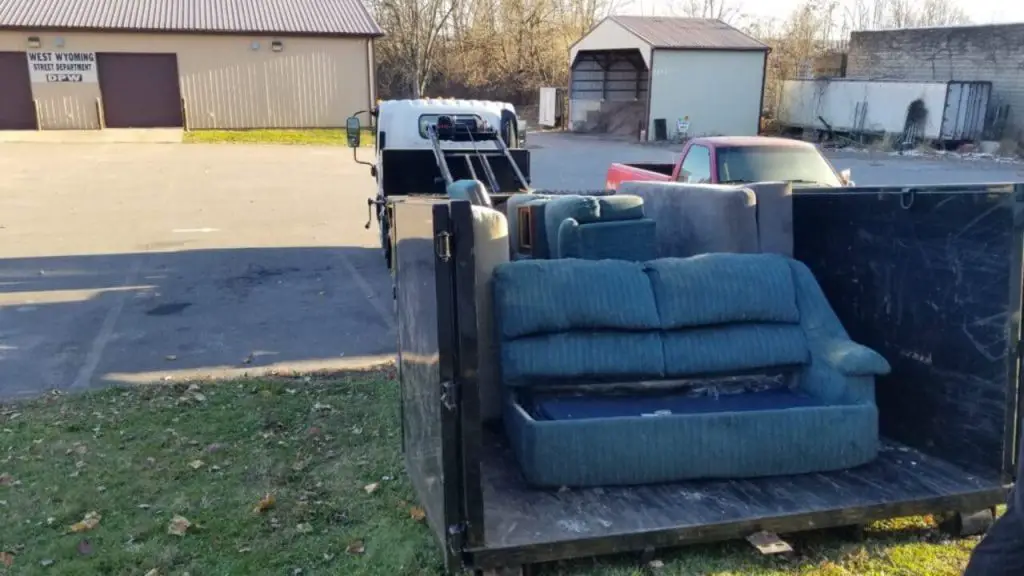 Free Furniture Removal
Find a charity close to your heart and ask whether they collect unwanted furniture for free. Furniture donations are an important component of the work performed by these organizations. Here are a few examples of reputable and trustworthy organizations:
This charity will take any furniture, which is then sold at its thrift stores throughout the country. The money raised supports individuals undergoing HIV/AIDS treatments, including housing services, free testing, and on-site pharmacies.
To find out whether they provide free furniture removal in your area and make a reservation, go to their website.
2. The Salvation Army
If you'd rather give to a Christian charity, the Salvation Army is a good option. The organization promotes education and poverty alleviation, among other things, in addition to upholding the teachings of Christianity. It's simple to arrange a furniture collection online.
Additionally, they provide an easy-to-use donation value guide, which is useful for individuals trying to figure out how much tax deductions they'll receive for various types of furnishings they take.
3. Furniture Bank
You're helping to distribute furniture to families in need by donating gently used furniture to one of the many organizations on Furniture Bank's website.
This network of charities and social groups is widely scattered across North America, and free removal is readily available through the group's website, as long as there's a location nearby.
4. Vietnam Veterans of America (VVA)
The VVA couldn't haul off the broken piano, but the non-profit organization is a wonderful alternative for individuals who need small furniture removed for free. This group, dedicated to assisting Vietnam veterans and others who serve in harm's way, will take anything that isn't too heavy for one person to carry.
VVA offers pick-up services in most states, making it extremely simple to schedule a donation collection online. You may also access VVA through their Pick Up website. While at it, throw in a bag of old clothes since the organization needs them.
5. Habitat for Humanity
Habitat for Humanity is a charity that has helped build houses in the United States and worldwide. Even if you're not particularly handy with a hammer, you may still make an impact by donating furniture to the Habitat ReStore.
Local Habitat organizations operate these independently-owned stores, which help support Habitat's goal through sales proceeds. To learn more about what kind of furniture they'll accept for free, contact your local Habitat ReStore.
Mattresses, coffee tables, ottomans, love seats, and sofas are among the most popular items taken.
Most people stop by to grab sofas, armchairs, dressers, dining room tables, bed frames, decorative tables (end tables and coffee tables), bookcases, filing cabinets, and entertainment centers. Upholstered and leather goods with tears or stains are not accepted at Habitat.
6. Goodwill
Goodwill's primary goal is to assist individuals with significant employment obstacles, such as disabilities, government assistance beneficiaries, those with little or no work history, and those who've had their jobs cut due to downsizing.
Proceeds from Goodwill stores help the organization train and place these folks into the profession to make it permanent!
Some Goodwill donations take place on-site, but they generally arrange for large, difficult-to-move products such as furniture to be picked up. Contact your local Goodwill and ask them directly to find out if this is an option.
7. Donation Town
If you don't have time to evaluate all of the charity options to see if they're in your neighborhood, consider Donation Town. This site connects individuals with local charities that will accept furniture and other donations for no cost throughout the country.
Go to their website to book a free collection by a verified local charity!
8. The Arc
People with intellectual and developmental disabilities (I/DD) have previously been neglected by society. The Arc strives to provide these individuals and their families the tools they need to participate in community life, despite their unique obstacles fully.
Many of the organization's hundreds of affiliates happily accept donations for sale in their thrift stores, including furniture. Contact them directly to find out whether your local chapter receives collection services.
9. Green Drop
East coast company will gladly carry goods weighing less than 50 pounds. Coffee tables, lamps, nightstands, end tables, rocking chairs, and wooden chairs are just a few examples. To book a pick-up, go to their website!
The AMVETS is a veterans' organization that has helped service personnel get their deserved benefits for decades. Although they have branches throughout the country, their collection service is available in Maryland, Washington D.C., Northern Virginia, Delaware, Texas, and Oklahoma.
Furniture isn't always picked up, but the organization encourages individuals to inquire if they have anything to contribute.
The American Red Cross, Military Order of the Purple Heart, National Federation of the Blind, and Society of St. Vincent de Paul of Philadelphia receive significant sums from these sales, which helps them provide aid to those in need all year long. In 2021 alone, charity profits exceeded $4 million!
Conclusion
These are a few of the many organizations that offer free furniture removal services.
Please do research to find one that best suits your needs, whether it's a large or small charity, a local or national organization, or one with a specific mission. Donating your old furniture is a great way to declutter your home and help those in need!
FAQs
How do I know if my furniture is in good enough condition to donate? 
Most charities will only accept furniture in good condition, without rips, stains, or excessive wear and tear. If you're unsure about the condition of your furniture, it's best to contact the charity directly to ask.
What types of furniture can I donate?
Most charities will accept common pieces of furniture such as couches, chairs, coffee tables, end tables, dressers, nightstands, and bookshelves. Some may also get unusual items such as pianos, beds, and armoires.
Additional Contents