Cardboard recycling is a great way to reduce waste and help the environment. Many companies will gladly come and pick up your cardboard boxes for free and recycle them.
This blog post will discuss how to get free cardboard pickup from local businesses and recycle your old boxes. Let's get started!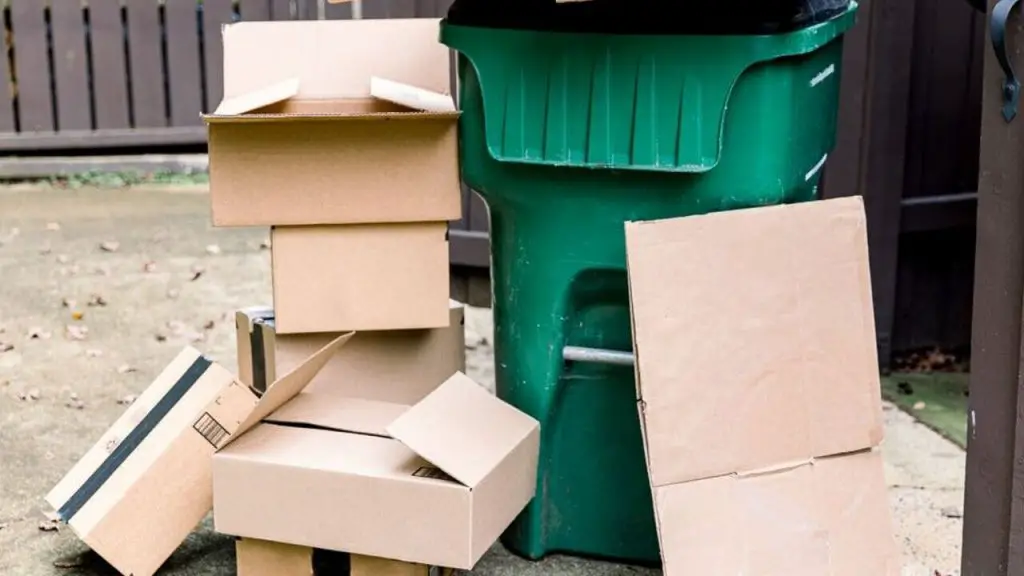 Free Cardboard Pickup Service
There are a few easy steps to getting a free cardboard pickup service.
First, you need to find a local company that offers this service. You can ask around or search online for companies that provide recycling services.
Once you've found it, call them and set up an appointment. Be sure to have your address and the type of cardboard you have ready when you call.
These companies can help with your cardboard removal, no matter how many cardboard boxes you have or whether you have an entire house packed full of them.
Their collection staff will do all the lifting, loading, and recycling for you to guarantee that their cardboard recycling services are quick and painless. You have to indicate what you want to be removed, and they'll handle the rest.
They may even offer additional services such as picking up other recyclables like paper or plastic.
Be sure to ask about these services when you call to set up your appointment. Free cardboard pickup is a great way to reduce waste and help the environment, so take advantage of it today!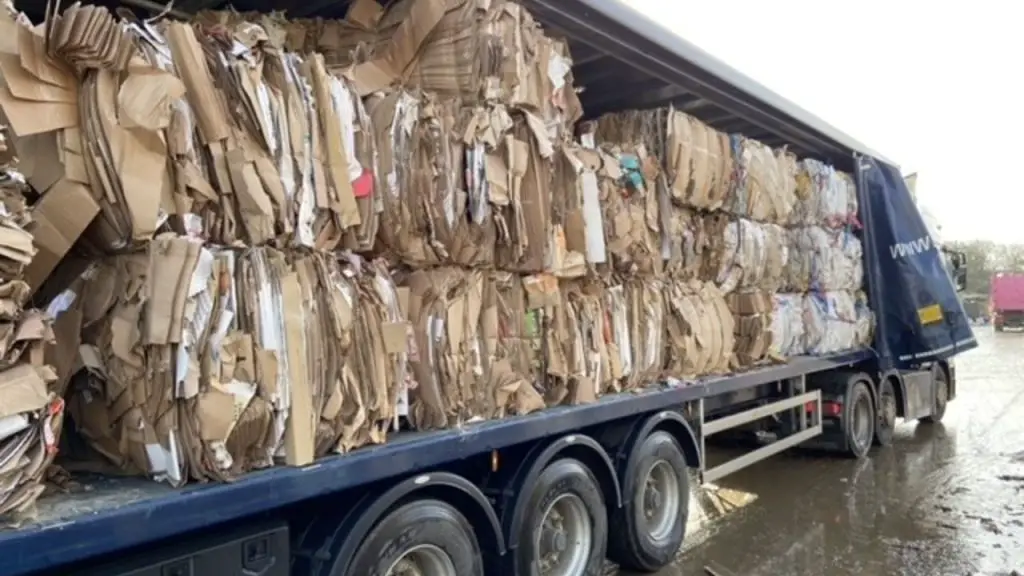 Upfront Pricing
Most of the companies are very cost-effective. The pricing of these companies is either free or very low based on the quantity of cardboard you have, making it affordable for everyone.
If you're happy with the agreed-upon fee, they'll arrange for your cardboard to be picked up and removed from your property as soon as possible! Their services are available the same day or the next day!
Where do I Put the Cardboard?
You don't need to do anything special. Just have the cardboard boxes out on the day of pickup, and the relevant company will take it from there!
They'll load up all of your cardboard and clean up any mess they make.
What happens to my Cardboard?
Your recycled cardboard will be sent to a local mill, where it will be used to create new products like cereal boxes, egg cartons, and more!
Unaccepted Material
Most cardboard pickup companies are not accepting the following materials. So, be aware of it while getting a free cardboard pickup service.
Cardboard that has been coated with wax
Cardboard that has been exposed to liquids, such as cooking or automobile oil
Cardboard with polystyrene or foam attached is used
Polystyrene blocks, bubble wrap, or "peanuts" are examples of packaging materials
Garbage, building supplies, wooden crates, or any other material other than clean, corrugated cardboard
If the cardboard recycling bin is unclean, they will inform you. Multiple notifications may result in your garbage bin being fined or your service being terminated.
The Bottom Line
Free cardboard pickup is a great way to reduce waste and help the environment. Get in touch with any local company immediately to book an appointment for your free cardboard pickup service. Thanks for reading! We hope this was helpful. If you have any questions, please feel free to contact us. We would be more than happy to assist you.
FAQs
How often can I use the free cardboard pickup service?
As often as you need! They know that life can be unpredictable, and sometimes you may need to stockpile cardboard for a future project. That's why they offer free pickup for all customers, whenever they need it.
How do I know if my cardboard is eligible for free pickup?
As long as your cardboard is clean and dry, it's eligible for free pickup! They can recycle all types of cardboard, including corrugated cardboard, chipboard, and paperboard.
Can I schedule a specific day or time for my free pickup? 
Yes! Call them at least 24 hours in advance, and they'll be happy to work with you to find a convenient day and time for pickup.
Additional Contents