Dumpsters are perfect for any job, big or small. There are various dumpster sizes to choose from, so you can find the perfect one for your needs. Rent a dumpster for an affordable price that bundles taxes, delivery, pickup, and your rental period into one.
After your dumpster waste has been sorted or compacted, it will probably be sent to one of these three places: recycling facilities, landfills, or energy production plants. In the United States, 3,091 working landfills currently hold about half of all trash in our country.
Requirements of Efficient Dumpster Rental Plymouth MA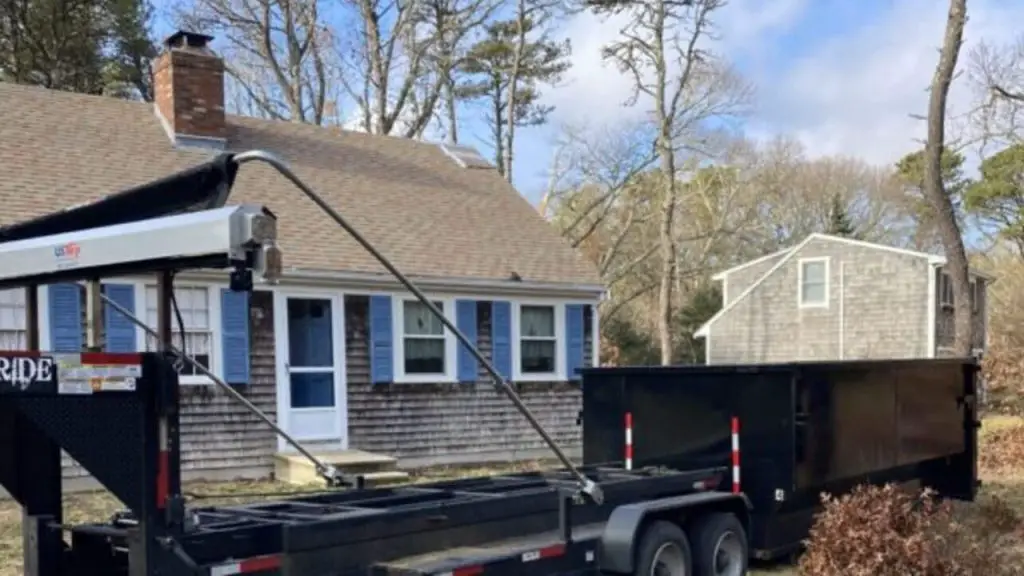 The immeasurable waste in our world has many harmful consequences – from environmental pollution to various health problems. Traditional methods, such as sending them directly to landfills, also come with new problems. We are currently in a garbage crisis causing irreparable damage to natural habitats, particularly our oceans, due to plastic pollution.
We must be vigilant in planning and creating proper solutions for different cases with effective waste management strategies. Dumpster rental is one such practical solution – and likely the most intriguing.
At certain times, like during construction or renovation, immense waste builds up in only one area. For example, there might be so much trash from the demolition that you do not know what to do with it all. Hiring a dumpster rental is the solution to your storage and disposal needs in these instances.
Did you know that dumpsters and skip bins are not just for construction? That is the only example of how they are commonly used. If you are rearranging your office or garden, emptying a house, or want to clear out your garbage eco-friendly, container rental is perfect for you! There are many different sizes and shaped bins for all sorts of situations, making it easy to find the right fit for large waste disposal projects, whether big or small.
Use of Dumpster Rental Plymouth MA
Eco-Friendliness: Individuals who do not have access to waste management services often resort to burning, burying, or improperly throwing away their garbage. On the other hand, those who use dumpster rental companies can rest assured that their trash will be sorted and disposed of properly.
Safety: It is common knowledge that not collecting the waste from your house renovation and leaving it in the garden or on an empty plot of land is incredibly dangerous.
Saving money: If you need to get rid of a lot of waste, you must go to landfills many times, which takes time and effort. Besides that, you may also encounter problems such as renting vehicles for waste transportation and paying the penalty when you violate the landfill procedure. Dumpster rental will save you from all this hassle.
Easy to use: There is no need to struggle with complex processes when you can find skip bins that fit every situation.
Dumpster rental in Plymouth MA provides proper waste management for complex situations, though the solution requires updating. A dumpster rental firm needs to consider various elements for efficiency and reliability.
Benefits of Using a Dumpster Rental
Dumpster rental software has many benefits, but the most notable ones are customer service and operational efficiency.
Improved Customer Service: Dumpster rental enables you to manage all your incoming requests in one place while providing customers with real-time updates on their status. This increased transparency leads to fewer complaints and a better overall experience for everyone involved.
Operational Efficiency: One of the main goals of any business is to increase efficiency and optimize processes. Dumpster rental helps you automate many tasks, such as asset tracking, route planning, and invoicing. This gives you more time to focus on other aspects of your business while still providing top-notch service.
A dumpster rental is one of the most straightforward ways to eliminate a lot of junk. Dumpsters are efficient, tidy, and cost-effective. You will want to find a reputable company if you need to rent a dumpster. Dumpster rental is a valuable tool that can help you improve your business in many ways. If you are looking to increase efficiency and optimize your operations, it is worth considering!
What Can You Put In a Dumpster Rental Plymouth MA
Although it may seem like you can throw anything into a municipal dumpster, there are plenty of rules regarding what items are considered hazardous and illegal to dispose of in Plymouth MA. For example, throwing whole tires or other harmful materials into the dumpster could get you fined. Placing certain prohibited items in the trash could break your contract if your dumpster is a rental.
Do not take the chance of receiving a fine – brush up on your knowledge of dumpster rules before you dispose of anything questionable. You can protect yourself from mishaps in this way.
The Bottom Line
There are many benefits to dumpster rental, both for businesses and individuals. If you are looking for an efficient way to dispose of waste, dumpsters are the way to go. Make sure you are aware of the rules and regulations before throwing things in!
FAQs
Why is a dumpster called a dumpster?
The term "dumpster" was first utilized in 1936 and stemmed from the Dempster-Dumpster system, which Dempster Brothers patented in 1935. This system allowed standardized containers to be loaded onto garbage trucks with a mechanical process. The newly dubbed dumpsters combined the company's name and "dump."
What happens if you put a TV in a dumpster?
A few states have banned e-waste from landfills because they contain materials like mercury. This type of waste is already forbidden in 19 states and Washington, D.C.
Additional Contents