It is the time of year when many people are preparing to relocate. One of the tasks on your moving checklist is properly disposing of your old kitchen utensils.
Unfortunately, many people do not know how to do this properly, which can harm the environment. This blog post will show you how to dispose of your kitchen appliances properly.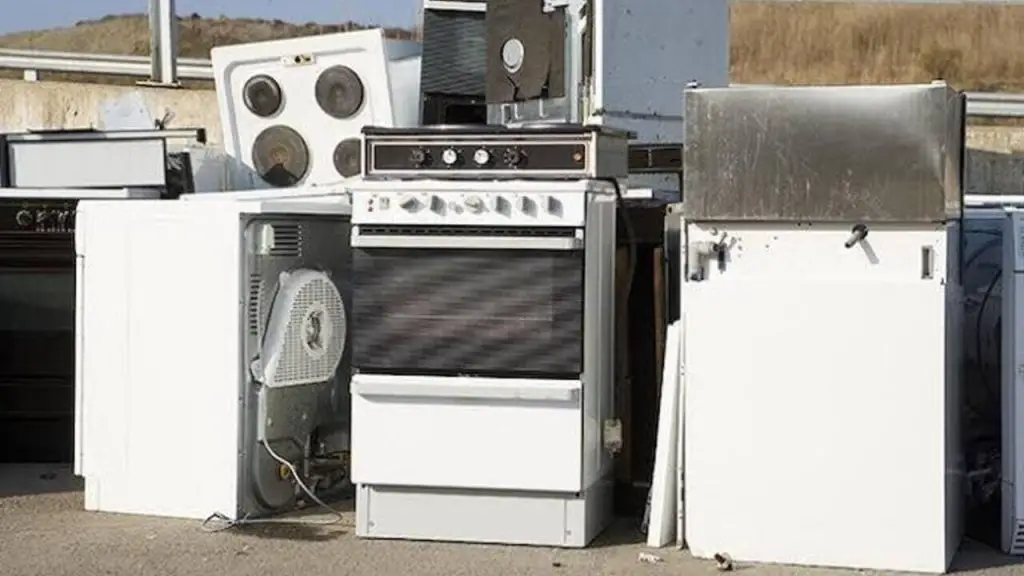 How to Dispose of your Kitchen Appliances?
Here are the best 5 ways to dispose of your kitchen appliances:
1. Sell your old appliances
Most people inadvertently dispose of their old kitchen appliances. However, many options are available to those who want to get rid of their unwanted items. One option is to sell the device at a local business or online marketplace. It can be a great way to earn extra money and ensure that the equipment is disposed of properly.
Another option is to donate the equipment to a local charity or thrift store. It is a great way to help those in need and can be a tax deduction. Finally, some people choose to dispose of their old equipment themselves.
2. Donate your old appliances to a charity 
It's time to toss her and move on. But why not donate them to a charity or homeless shelter instead of throwing them away?
Devices such as microwaves and toasters can be real-life savers for people in need, providing them with the means to heat food or make quick meals. And small blenders and coffee makers can make a big difference in one's life.
So before you waste your old tools think about giving them to someone who can use them. It is an excellent mode to get rid of clutter and help others simultaneously.
3. Recycle your old appliances
When your trusty blender finally kicks the bucket, you might be tempted to toss it in the trash.
However, this is not the best option for disposing of old kitchen appliances. Recycling centers can help you dispose of your old appliances in an environmentally-friendly way. Recycling your old devices can help reduce the amount of waste that ends up in landfills.
4. Trade in your old appliances 
The fact is that getting rid of your old refrigerator, stove, or dishwasher can be difficult and expensive. However, there is an easy solution: trade in your old equipment for a discount on the new from the local store.
In addition to saving you money, it will also help keep your old equipment away from the landfill. And, when you trade-in your gear, you can be sure that we can handle it properly under all local regulations.
So before you start purchasing a new device, be sure to check out their trade-in policy from your local store. It can save you both time and money.
5. Throw away your old appliances in the trash cane
It's time to get rid of those old kitchen appliances! And that means more than just throwing them in the trash. Kitchen appliances can contain harmful chemicals and materials, so it is important to recycle or dispose of them in a certified recycling center.
Conclusion
It's time to say goodbye to your old devices and say hello to some new appliances! Whether you decide to sell, donate, recycle or trade your old equipment, we hope you find this post useful.
Get rid of these old tools and earn extra money or get a discount on your next purchase. Finding a home for your old device is easy, so there's no reason not to take advantage of these options.
FAQs
How often should I have my old appliance serviced?
It's important to have your old appliance regularly serviced, at least once a year. It will help to keep it running smoothly and prevent any potential problems.
What are some common problems with old appliances?
Common problems with old appliances include leaks, rust, and wear and tear. If you notice any of these issues, be sure to have your machine serviced as soon as possible.
How can I extend the life of my old appliance?
You can do a few things to extend your old appliance's life. First, make sure to keep it serviced regularly. Second, be careful with how you use it – avoid overloading it or using it for tasks. Finally, try to keep it clean and free of dirt and dust.
Additional Contents